Insurance and why you need it. We offer Minico Insurance:
August 28th, 2018
MiniCo Pay-With-Rent Tenant Insurance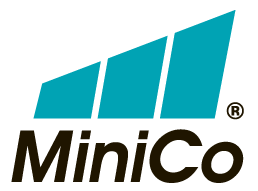 | Coverage Limit | Monthly Premium |
| --- | --- |
| $2,500 | $9.00 |
| $3,000 | $12.00 |
| $5,000 | $20.00 |
| $7,500 | $29.00 |
| $10,000 | $38.00 |
| $15,000 | $57.00 |
| $20,000 | $75.00 |
The Minico Pay-With-Rent tenant insurance program features:
$0 deductible
Replacement cost coverage
Coverage for damage caused by fire, smoke, burglary, lightning, windstorm, hail, riot, earthquake, building collapse, explosion, vandalism, water damage and rodent damage (some exclusions apply)
At Silverbell Self Storage, we are glad you trust us with your belongings. We want you to be protected in every way. That is why our facility requires that you insure your possessions, whether you go through your own insurance or take advantage of the convenient, low-cost coverage offered at our facility through MiniCo.
MiniCo Pay-With-Rent insurance is offered by MiniCo Insurance Agency LLC. Coverage is underwritten by Safeco Insurance Company of America. If you have any questions or want more information about the tenant insurance call Silverbell Self Storage at 520.622.6333.
You may bring in a copy of your Home Owner's or Renter's insurance declaration page at the time of rental. Check with your insurance agent to be sure your policy protects your items while they are stored and watch the video below to find out why you may want to consider purchasing a Self Storage Tenant Insurance Policy.
Please note that the following goods are uninsurable and automatically excluded from coverage; accounts, deeds, bills, currency, evidence of debt, securities, money notes, jewelry, precious stones, fur or garments trimmed with fur. Other restrictions may apply to items in storage.
When filling out the Tenant Responsibility Addendum, you have the option to protect your stored property by choosing your desired coverage limit from the chart shown above.
MiniCo is a trusted name in self-storage insurance with an excellent claims reputation. In 1974, they created the first insurance program designed specifically for self-storage. Today, MiniCo Insurance Agency, LLC, is a leading insurance provider for self-storage businesses and their customers