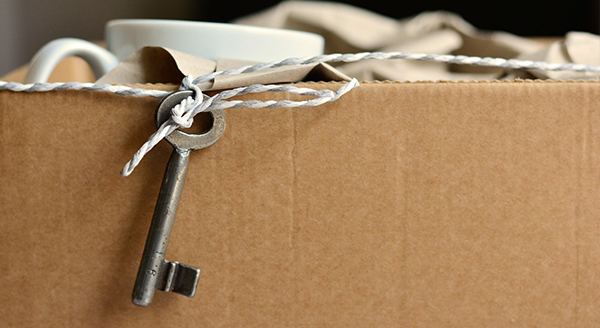 The Benefits of Self Storage

Silverbell Self Storage at Sunset Ranch believes in helping reduce the stress from moving. Reserve a day for your use when you pay for your storage unit in our office. See below for rules and restrictions.
Moving or Downsizing
If there is a gap between leaving your current home and moving into your next one, you may need a place to store your belongings. A storage unit is the perfect solution to keeping your items secure before your new residence is ready. Perhaps you're ready to retire and looking to downsize now that there's an empty nest. Keeping items in storage allows you time to review your possessions before deciding whether to have an estate sale, keep mementos, or pass down great aunt Susan's collection of china.
Decluttering
Are you running out of space in your house? Renovating the kitchen or exterminating pests? Do you have tools or seasonal decorations that need to be put away but don't have the room? Renting a storage unit can help you maintain a clutter free and organized house by providing a place to keep your belongings until you need them.
Storage for Business Use
Businesses can use storage units to store equipment, tools, and inventory. If you need a secure space to keep important paperwork, extra inventory, or office furniture, our climate controlled storage units are a great solution. Learn More
Student & Faculty Use
When leaving dorms or off campus housing, students typically need a place to store their belongings over the summer before they can move into their next residences in the fall. This is especially true if their hometowns are too far away. Professors and other faculty members may need storage if going on sabbatical. Renting a self storage unit is a great way to keep your belongings safe while out of town or out of the country.
Vehicle Storage
Do you own multiple cars, but have little garage space? Do you need a place to keep your classical car until the next show? A self-storage unit can keep a motorcycle, car, or small boat safe until its next use. Learn More
Tips for Using a Self-Storage Unit:
Here are some basic tips for first time users of self-storage
---
If you are using a moving truck, you may want a storage unit that has drive-up access. Storage units with drive-up access have roll up doors, as well as wide driveways for trucks and vans.
Check the access hours for the facility. Many storage facilities have limited gate hours. If you require frequent access to your facility, make sure these hours align with your availability.
Rent a climate controlled storage unit for items sensitive to heat, cold, or moisture.
Never keep food in your storage unit. Food can attract insects and rodents.
Protect your clothing and furniture with a generous quantity of moth balls or cedar wood.
Insure your items. Most storage facilities do not insure your stored items. No matter how adequately a storage facility is protected, unforeseen events such as fire, lightning, or flood can occur. If your items are not covered by a homeowners or renters insurance policy, purchasing an insurance plan can help alleviate concerns about property loss from these events. Learn More