Keep your peace of mind – protect your possessions with insurance available from this facility
This Self-Storage Facility DOES NOT Insure Your Stored Items
For as little as $0.30 a day, you will have peace of mind knowing that your stored possessions are protected.
Our Insurance, provided by MiniCo Insurance, is a Pay-With Rent Tenant Insurance program that offers you No Hassles! No Deductibles! It is specifically designed for self-storage.
MiniCo takes responsibility in the event of direct physical loss or damage to the insured property caused by or resulting from any of the following covered causes of loss.
---
Fire
Lightning
Explosion
Smoke damage
Wind storm
Hail
Water damage (excludes flood)
Burglary (visible forced entry)
Riots, vandalism or malicious mischief
Falling objects
Collapse of buildings or any part thereof
Rodent or vermin damage (up to $500)
You have an option to protect your stored property by choosing your desired coverage limit. For a minimum of $9.00 per month you will receive coverage of up to $2,500 in protection.
Coverage options: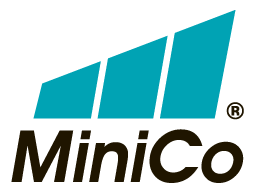 | Coverage Limit | Cost |
| --- | --- |
| $2,500 | $9.00/month |
| $3,000 | $12.00/month |
| $5,000 | $20.00/month |
Please note that with your Homeowners or Business insurance policies you are apt to have high deductibles and if you file a claim many insurance providers will raise your monthly premium.